HOME
HOTELS & MOTELS
RECREATION
FUN FOR KIDS
RESTAURANTS
REAL ESTATE
STORES & SHOPS
SERVICES
MARINAS
ENTERTAINMENT
PARKS
FACILITIES
ORGANIZATIONS
GOVERNMENT
MORE >>
---
Advertisment: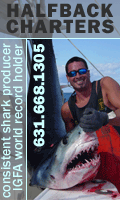 ---
- E-MAIL THIS PAGE
- OUR SPONSORS
- FREE LISTINGS
- ADVERTISE HERE
Events / Exhibitions
---
---
Fri.- Sun., Aug.18- 20, 2017 @ 10am - 6pm
Annual Juried Fine Art Show


Montauk Artists Association




The 23rd Annual Montauk Juried Fine Art Show on the Green returns to downtown Montauk August 19-21, 2016. The Montauk Green blossoms into an outdoor gallery of art creations in painting, sculpting, jewelry, photography, glass, ceramics, fiber and wearable art, mixed-media, woodworking and more. Commission a piece of art made specifically for you! Friday August 19 from noon until 6 pm and Saturday and Sunday from 10 am to 6 pm. Admission is free. Discover something of yourself as you explore art!



Location: On the Green - Montauk, NY
E-mail: montaukart@aol.com
Phone: 631-668-5336

---
Saturday, November 25, 2017 @ 4:30 to 7:00pm (Rain Date: Dec. 2)
Annual LIGHTING THE LIGHTHOUSE


Montauk Point Lighthouse




The Montauk Point Lighthouse will be illuminated with thousands of white lights to herald the beginning of the Holiday Season. The celebration will include live music and free hot cider, cookies, and candy canes. Santa has been invited and is expected to attend. Parking and admission to the lighthouse grounds are free. The lights will remain on every night until the new year.



Location: 2000 Montauk Hwy. -
Phone: 631-668-2544

---
Sunday, November 26, 2017 @ 11:00am - 4:00pm
Christmas At The Lighthouse


Montauk Point Lighthouse




Hot cider and snacks will be served. The Gift Shop will be opening for holiday shopping. Pony rides will be available for young children and children can be photographed with a jolly Santa. FREE Admission to the museum during this event. The tower climb will be closed.



Location: 2000 Montauk Hwy. - Montauk, NY
Phone: 631-668-2544

---
TERMS & CONDITIONS: Information provided on this page is intended for entertainment purposes only. By using this information you agree Sunrise Industries International shall not be held responsible for errors, ommisions, inaccuracies contained herein, or any casualty, loss or damages resulting from use of this information.