HOME
HOTELS & MOTELS
RECREATION
FUN FOR KIDS
RESTAURANTS
REAL ESTATE
STORES & SHOPS
SERVICES
MARINAS
ENTERTAINMENT
PARKS
FACILITIES
ORGANIZATIONS
GOVERNMENT
MORE >>
---
Advertisment: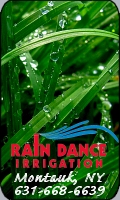 ---
- E-MAIL THIS PAGE
- OUR SPONSORS
- FREE LISTINGS
- ADVERTISE HERE
---
---
Sunday, June 12, 2016 @ 5pm - 6:30pm
Blessing of the Fleet


Montauk Town Dock




Annual celebration in which nearly all boats that dock in Montauk try to make their way out of the harbor at the same time, getting Blessed as they pass by the Town Dock. Everyone parties and has a great time on the boats and on land. There are lots water hose fights between the boats and plenty of good natured fun. It's a great way to enjoy your afternoon. (NOTE: Please do not bring or use water ballons as they have been found to be harmful or deadly to sea turtles, which can mistake broken, floating ballons for jellyfish which are one of their favorite foods.)



Location: West Lake Dr. - Montauk, NY

---
TERMS & CONDITIONS: Information provided on this page is intended for entertainment purposes only. By using this information you agree Sunrise Industries International shall not be held responsible for errors, ommisions, inaccuracies contained herein, or any casualty, loss or damages resulting from use of this information.