HOME
HOTELS & MOTELS
RECREATION
FUN FOR KIDS
RESTAURANTS
REAL ESTATE
STORES & SHOPS
SERVICES
MARINAS
ENTERTAINMENT
PARKS
FACILITIES
ORGANIZATIONS
GOVERNMENT
MORE >>
---
Advertisment: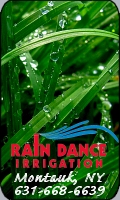 ---
- E-MAIL THIS PAGE
- OUR SPONSORS
- FREE LISTINGS
- ADVERTISE HERE


COMPOSITE Sea Surface Temperature of Mid-Atlantic Bight (Gulf Stream)
---
[ WEATHER ] [ TIDE TABLES ] [ MONTAUK REPORTS ] [ FISHING REGULATIONS ]
---
UPDATED DAILY (Cloud cover prevents measurement of water temperature, and will be displayed as white or gray.)

Image size: [small] [medium] [large]

---
[ WEATHER ] [ TIDE TABLES ] [ MONTAUK REPORTS ] [ FISHING REGULATIONS ]
---
Images obtained from the AVHRR (advanced very high resolution radiometer). Approximately 9 of these passes are recorded per day. The images have been calibrated to show sea surface temperatures. Land temperatures, though slightly innacurate, show the heat emitted from major cities (such as Philly and NYC). Currently tracking the NOAA-12, 15, 16 and 17 satellites.

The raw satellite data is processed to sea surface temperature using the Multi-channel Sea Surface Temperature (MCSST) algorithm using. The AVHRR sensor has a spectral resolution of 5 channels in the visible and infrared spectrum. The spatial resolution of the data is 1km.

The US coastline (drawn in black) is taken from the NOAA Coastline Extractor database (World Vector Shoreline 1:250,000). Bathymetry (also drawn in black) units are in feet.

All time stamps are in Grenwich Mean Time (GMT) which is 4 hours ahead of Eastern Standard Time from April to October and 5 hours a head the rest of the year (daylight savings time is not observed in England).

In many of the images you will notice large light violet areas. These are either cloudy areas that were not cold enough to be eliminated by the computer, or areas that are outside of the temperature scale. As you see more and more images, you will learn the difference. Images were auto-navigated using the predicted satellite position, which may be slighty in error, resulting in a shift of the coastline. Exact navigation requires human intervention.

TERMS & CONDITIONS: Information provided on this page is intended for entertainment purposes only. By using this information you agree Sunrise Industries International shall not be held responsible for errors or inaccuracies contained herein, or any casualty, loss or damages resulting from any use of this information.