HOME
HOTELS & MOTELS
RECREATION
FUN FOR KIDS
RESTAURANTS
REAL ESTATE
STORES & SHOPS
SERVICES
MARINAS
ENTERTAINMENT
PARKS
FACILITIES
ORGANIZATIONS
GOVERNMENT
MORE >>
---
Advertisment: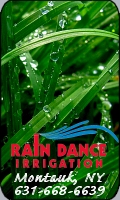 ---
- E-MAIL THIS PAGE
- OUR SPONSORS
- FREE LISTINGS
- ADVERTISE HERE
Events
---
---
Sunday, September 18, 2016 @ 1:00 - 4:00pm
Annual Big Bucks Bonanza Drawing


Montauk Fire Department




Help support the Montauk Fire Department by going to this annual fundraising event hosted by the Montauk Fire Department. Tickets can be purchased before the event and you can look forward to enjoying a great BBQ and maybe win some BIG BUCK$. You do not have to attend to win.



Location: 12 Flamingo Ave. - Montauk, NY
Phone: 631-668-3755

---
TERMS & CONDITIONS: Information provided on this page is intended for entertainment purposes only. By using this information you agree Sunrise Industries International shall not be held responsible for errors, ommisions, inaccuracies contained herein, or any casualty, loss or damages resulting from use of this information.