HOME
HOTELS & MOTELS
RECREATION
FUN FOR KIDS
RESTAURANTS
REAL ESTATE
STORES & SHOPS
SERVICES
MARINAS
ENTERTAINMENT
PARKS
FACILITIES
ORGANIZATIONS
GOVERNMENT
MORE >>
---
Advertisment: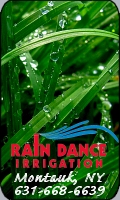 ---
- E-MAIL THIS PAGE
- OUR SPONSORS
- FREE LISTINGS
- ADVERTISE HERE
---
---
Stony Brook Southampton Hospital



Southampton Hospital's Department of Emergency Medicine is the sole source of hosptial-based emergency care from Westhampton to Montauk Point. The department treats nearly 25000 patients every year and is staffed 24 hours a day, 7 days a week with physicians who are 100% board certified in emergency medicine and with specialty-trained registered nurses. The department is recognized as a ?best practice? facility in the timely administration of ?clot-busting? drugs and has sophisticated, noninvasive cardiac diagnostic and monitoring technology.



Location: 240 Meeting House Lane - Southampton, NY
E-mail: info@southamptonhospital.org
Phone: 631-726-8200

---
TERMS & CONDITIONS: Information provided on this page is intended for entertainment purposes only. By using this information you agree Sunrise Industries International shall not be held responsible for errors, ommisions, inaccuracies contained herein, or any casualty, loss or damages resulting from use of this information.