HOME
HOTELS & MOTELS
RECREATION
FUN FOR KIDS
RESTAURANTS
REAL ESTATE
STORES & SHOPS
SERVICES
MARINAS
ENTERTAINMENT
PARKS
FACILITIES
ORGANIZATIONS
GOVERNMENT
MORE >>
---
Advertisment: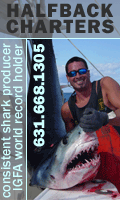 ---
- E-MAIL THIS PAGE
- OUR SPONSORS
- FREE LISTINGS
- ADVERTISE HERE
---
---
Kathleen G. Beckmann Real Estate



Now affiliated with Town & Country Real Estate. Selling Montauk Real Estate for over 20 years. Our knowledgeable, friendly real estate associates are ready to help you with everything from Vacant Land, to Summer Rentals or any other aspect of Montauk Real Estate.



Location: 764 Main Street - Montauk, NY
Mailing: PO Box 2291 - Montauk , NY 11954
E-mail: kbeckmann@1townandcountry.com
Phone: 631-275-3354
Fax: 631-668-0832

---
Nora Franzetti Real Estate



We are here to help you with buying, renting and selling homes in Montauk, Long island, New York. Small friendly Montauk real estate service to give you their undivided attention. Free market analysis available, please call for appointment.



Location: 649 Main St - Montauk, NY
Mailing: P.O. Box 436 - Montauk , NY 11954
E-mail: norafranzetti@aol.com
Phone: 631-668-6672 or 631-553-1419 cell
Fax: 631-668-0773

---
TERMS & CONDITIONS: Information provided on this page is intended for entertainment purposes only. By using this information you agree Sunrise Industries International shall not be held responsible for errors, ommisions, inaccuracies contained herein, or any casualty, loss or damages resulting from use of this information.