HOME
HOTELS & MOTELS
RECREATION
FUN FOR KIDS
RESTAURANTS
REAL ESTATE
STORES & SHOPS
SERVICES
MARINAS
ENTERTAINMENT
PARKS
FACILITIES
ORGANIZATIONS
GOVERNMENT
MORE >>
---
Advertisment: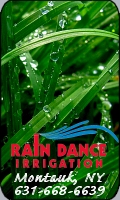 ---
- E-MAIL THIS PAGE
- OUR SPONSORS
- FREE LISTINGS
- ADVERTISE HERE
---
---
Sail Montauk



Step off the dock and onto one of our private sailboats for an exhilarating sail on the waters of Montauk. Take the tiller or just sit back and relax, we'll make your sailing experience one of a kind. Get a Taste of Sailing with our private 2 hour sails, or spend some more time on the water with a Sail & Swim package. Groups can enjoy a Flotilla Boat Party, perfect for large groups, reunions and team building events. Basic Sailing Courses and our Junior Sailing Program offer a chance to learn to sail, and Private Lessons will help you fine tune your skills. If you're just looking to relax, come aboard for a private Sunset Sail with the best views in Montauk, perfect for sweethearts and groups of friends. No matter what your level of experience, create ever lasting memories when you Sail Montauk.



Location: 32 Star Island Rd.
Slip 412 - Montauk, NY
Mailing: PO Box 654 - Montauk , NY 11954
E-mail: saimontauk@gmail.com
Phone: 631-522-5183

---
TERMS & CONDITIONS: Information provided on this page is intended for entertainment purposes only. By using this information you agree Sunrise Industries International shall not be held responsible for errors, ommisions, inaccuracies contained herein, or any casualty, loss or damages resulting from use of this information.