HOME
HOTELS & MOTELS
RECREATION
FUN FOR KIDS
RESTAURANTS
REAL ESTATE
STORES & SHOPS
SERVICES
MARINAS
ENTERTAINMENT
PARKS
FACILITIES
ORGANIZATIONS
GOVERNMENT
MORE >>
---
Advertisment: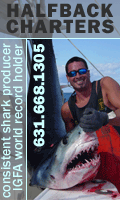 ---
- E-MAIL THIS PAGE
- OUR SPONSORS
- FREE LISTINGS
- ADVERTISE HERE
---
---
Sunset Surf Shack



Located at the entrance to one of the most popular beaches in Montauk. Stocked with Paddle boards, surfboards, bathing suits, sandals & flip-flops, T-shirts, sun-screen, beach accessories and more. Surf and Paddleboard Lessons: Group and Private surf lessons from experienced local instructors daily! Call for group times! Paddleboard Lessons and tours daily! Large groups welcome!! Private paddle surf lessons! Call for info!



Location: 76 S. Elmwood Ave. -
Mailing: PO Box 1003 - Montauk , NY 11954
E-mail: clsurf7@gmail.com
Phone: 631-668-2495
Fax: 631-668-2495

---
TERMS & CONDITIONS: Information provided on this page is intended for entertainment purposes only. By using this information you agree Sunrise Industries International shall not be held responsible for errors, ommisions, inaccuracies contained herein, or any casualty, loss or damages resulting from use of this information.