HOME
HOTELS & MOTELS
RECREATION
FUN FOR KIDS
RESTAURANTS
REAL ESTATE
STORES & SHOPS
SERVICES
MARINAS
ENTERTAINMENT
PARKS
FACILITIES
ORGANIZATIONS
GOVERNMENT
MORE >>
---
Advertisment: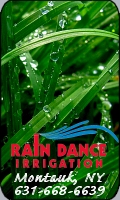 ---
- E-MAIL THIS PAGE
- OUR SPONSORS
- FREE LISTINGS
- ADVERTISE HERE
Services / Business Services
---
---
Montauk Business Services



Montauk Business Services can provide systems and operations assistance for any of your bookkeeping, marketing, communications, inventory, scheduling or business development needs. We will help you run your business more efficiently and save you money and time. We analyze your situration; organize your business; create management systems; and produce results.



Location: 9 South Elroy Drive - Montauk, NY
Mailing: PO Box 1204 - Montauk , NY 11954
E-mail: simaatsea@aol.com
Phone: 516-449-4200 or 631-668-6065

---
TERMS & CONDITIONS: Information provided on this page is intended for entertainment purposes only. By using this information you agree Sunrise Industries International shall not be held responsible for errors, ommisions, inaccuracies contained herein, or any casualty, loss or damages resulting from use of this information.