HOME
HOTELS & MOTELS
RECREATION
FUN FOR KIDS
RESTAURANTS
REAL ESTATE
STORES & SHOPS
SERVICES
MARINAS
ENTERTAINMENT
PARKS
FACILITIES
ORGANIZATIONS
GOVERNMENT
MORE >>
---
Advertisment: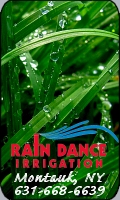 ---
- E-MAIL THIS PAGE
- OUR SPONSORS
- FREE LISTINGS
- ADVERTISE HERE
---
---
Sea Tow Services Eastern Long Island



Sea Tow now keeps a full time towboat in Montauk harbor. No more waiting for Rhode Island towboats. Professional towing, salvage, rescue and scheduled tows. Sea Tow is first and the largest towing network. Nationwide coverage, hometown service.



Location: 426 West Lake Dr. - at Montauk Marine Basin - Montauk, NY
Mailing: PO Box 1722 - Montauk , NY 11954
Phone: 631-765-5300
Fax: 631-765-5375

---
U.S. Coast Guard - Montauk Station



The Coast Guard saves lives by performing emergency rescue of people and vessels in distress & continuously patrols area waters and international borders, enforcing federal and maritime law.



Location: Star Island Rd. - Montauk, NY
Phone: 631-668-2716 or Maritime Emergencies ONLY: 631-668-2773

---
TERMS & CONDITIONS: Information provided on this page is intended for entertainment purposes only. By using this information you agree Sunrise Industries International shall not be held responsible for errors, ommisions, inaccuracies contained herein, or any casualty, loss or damages resulting from use of this information.