HOME
HOTELS & MOTELS
RECREATION
FUN FOR KIDS
RESTAURANTS
REAL ESTATE
STORES & SHOPS
SERVICES
MARINAS
ENTERTAINMENT
PARKS
FACILITIES
ORGANIZATIONS
GOVERNMENT
MORE >>
---
Advertisment: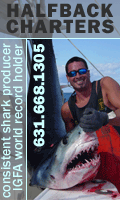 ---
- E-MAIL THIS PAGE
- OUR SPONSORS
- FREE LISTINGS
- ADVERTISE HERE
---
---
East End Canvas & Sewing, Corp.



Having the proper covers and enclosures for your boat can make the difference between enjoying a well maintained vessel, or dealing with constant problems related to weather and the elements destroying your equipment. Our experienced craftsmen use only top-quality materials and pay absolute attention to detail in every phase of a project from planning and fabrication to installation. Our specialties include Boat Enclosures, Bimini Tops, Boat Cushions, Boat Drapery, Home Theater Drapery, Exterior Drapery (privacy screening), car / boat / furniture upholstery & restoration and lots more. Serving the eastern end of Long Island for over 10 years. Please call for more information.



Location: 102 Industrial Rd. - Montauk, NY
Mailing: PO Box 1170 - Montauk , NY 11954
Phone: 631-668-1212 or 516-885-3755

---
TERMS & CONDITIONS: Information provided on this page is intended for entertainment purposes only. By using this information you agree Sunrise Industries International shall not be held responsible for errors, ommisions, inaccuracies contained herein, or any casualty, loss or damages resulting from use of this information.