HOME
HOTELS & MOTELS
RECREATION
FUN FOR KIDS
RESTAURANTS
REAL ESTATE
STORES & SHOPS
SERVICES
MARINAS
ENTERTAINMENT
PARKS
FACILITIES
ORGANIZATIONS
GOVERNMENT
MORE >>
---
Advertisment: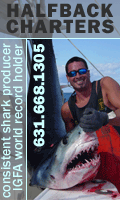 ---
- E-MAIL THIS PAGE
- OUR SPONSORS
- FREE LISTINGS
- ADVERTISE HERE
Services / House Watching
---
---
Lycke Home Service



Year-round house watching and seasonal computerized temperature monitoring service. Montauk's most trusted house watcher with over 45 years experience in the house watch business coping with the unique challenges facing second home owners and seasonal residents in the Hamptons.



Location: Montauk, NY
Phone: 631-668-5908

---
TERMS & CONDITIONS: Information provided on this page is intended for entertainment purposes only. By using this information you agree Sunrise Industries International shall not be held responsible for errors, ommisions, inaccuracies contained herein, or any casualty, loss or damages resulting from use of this information.