HOME
HOTELS & MOTELS
RECREATION
FUN FOR KIDS
RESTAURANTS
REAL ESTATE
STORES & SHOPS
SERVICES
MARINAS
ENTERTAINMENT
PARKS
FACILITIES
ORGANIZATIONS
GOVERNMENT
MORE >>
---
Advertisment: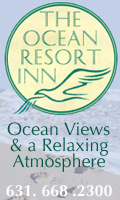 ---
- E-MAIL THIS PAGE
- OUR SPONSORS
- FREE LISTINGS
- ADVERTISE HERE
---
---
US Senator Charles E. Schumer



We can help you in a variety of ways with Federal agencies. We can make inquiries on your behalf about the status of any pending cases before any Federal agency. We can also often offer advice about which agency would be best to handle your concerns, and help you navigate the sometimes confusing web of services offered by the Federal government. Unfortunately, we cannot offer legal advice or intervene in pending litigation.



Location: 145 Pinelawn Road - Melville, NY
Phone: 631-753-0978

---
US Senator Kirsten Gillibrand



As your Senator, I am proud to lead by example as the first member of Congress ever to post their official daily meetings online every day, so New Yorkers can see who is lobbying their Senator and for what.



Location: 780 Third Avenue
Suite 2601 - New York, NY
Phone: 212-688-6262 or 202-224-4451 (Washington)

---
TERMS & CONDITIONS: Information provided on this page is intended for entertainment purposes only. By using this information you agree Sunrise Industries International shall not be held responsible for errors, ommisions, inaccuracies contained herein, or any casualty, loss or damages resulting from use of this information.