HOME
HOTELS & MOTELS
RECREATION
FUN FOR KIDS
RESTAURANTS
REAL ESTATE
STORES & SHOPS
SERVICES
MARINAS
ENTERTAINMENT
PARKS
FACILITIES
ORGANIZATIONS
GOVERNMENT
MORE >>
---
Advertisment: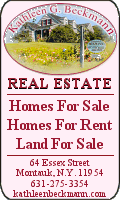 ---
- E-MAIL THIS PAGE
- OUR SPONSORS
- FREE LISTINGS
- ADVERTISE HERE
---
---
Marshall & Sons MOBIL Gas & MER Service



Marshall and Sons SHELL Station, has Gasoline, Diesel Fuel, and Kerosene. Convenience store stocks snacks, drinks, sundries, beer. ATM on premise. MER Service is a three-bay auto/truck repair shop and NY State Registered Inspection station (appointment required). Towing and recovery. Largest stock of auto tires in Montauk. Long-term indoor and outdoor automobile storage.



Location: 701 Montauk Hwy. - Montauk, NY
Mailing: PO Box 5039 - Montauk , NY 11954
Phone: 631-668-2990

---
7-Eleven



Yes… It's finally happened. 24-hour convenience has come to Montauk. If you need a cup of coffee, Pepto bismal, Cold Medicine or Diapers at 3:27am there is now a plce you can go.



Location: 653 Montauk Highway - Montauk, NY

---
TERMS & CONDITIONS: Information provided on this page is intended for entertainment purposes only. By using this information you agree Sunrise Industries International shall not be held responsible for errors, ommisions, inaccuracies contained herein, or any casualty, loss or damages resulting from use of this information.