HOME
HOTELS & MOTELS
RECREATION
FUN FOR KIDS
RESTAURANTS
REAL ESTATE
STORES & SHOPS
SERVICES
MARINAS
ENTERTAINMENT
PARKS
FACILITIES
ORGANIZATIONS
GOVERNMENT
MORE >>
---
Advertisment: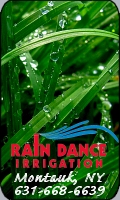 ---
- E-MAIL THIS PAGE
- OUR SPONSORS
- FREE LISTINGS
- ADVERTISE HERE
---
---
Gurney's Inn Spa & Salon



Nestled among the dunes of Montauk, New York, at the very tip of Long Island, Gurney's Inn Resort & Spa has, for eight decades, been a place for stressed New Yorkers to escape the pressures of the city. It's spectacular ocean views and remote, wild, windswept setting, combined with one of the nation's few true sea water pools make it a true year-round destination - a place where the cares of the world seem mercifully distant. Gurney's Inn features the only Thalasso Sea Water Spa in the continental US with a myriad of healing signature treatments and massages. An ocean front Salon de Beaute, an ocean view SPIN? and fitness center overlooking 1000 feet of private, white, wide sandy ocean beach completes any spa escape package.



Location: 290 Old Montauk Hwy. - Montauk, NY
Phone: 631-668-2345

---
TERMS & CONDITIONS: Information provided on this page is intended for entertainment purposes only. By using this information you agree Sunrise Industries International shall not be held responsible for errors, ommisions, inaccuracies contained herein, or any casualty, loss or damages resulting from use of this information.